Fleet
management
One system to handle the entire fleet, from car management to GPS monitoring and fuel cards.
Automation of processes and settlements
No more collecting reports and filling in tables. You create a procedure, and the rest is done for you.
Driving style analysis
Detection of 800 different traffic incidents and year-round remote training of corporate drivers.
Incentive programs
Competitions, quizzes and badges – a simple and effective way to motivate drivers to drive better.
Together, we managed to achieve a reduction of 0.9 l/100 km in the fuel used. Given the size of our fleet, the savings are significant.
Monika Świerszcz
EGIS, HR Manager
I would not hesitate to recommend a solution such as Ecologic. It's a very helpful tool, or even a necessary one to effectively motivate employees and reduce fleet costs in the 21st century.
Justyna Maciejowska-Wójcik
Coloplast, Office & Administration Supervisor
Since starting cooperation, the claims have decreased by 84%, and for every 100 kilometres driven our cars use as much as 1.1 l of fuel less. Today, it's difficult to imagine a fleet without such a tool.
Jarosław Głąb
Perła Browary Lubelskie S.A.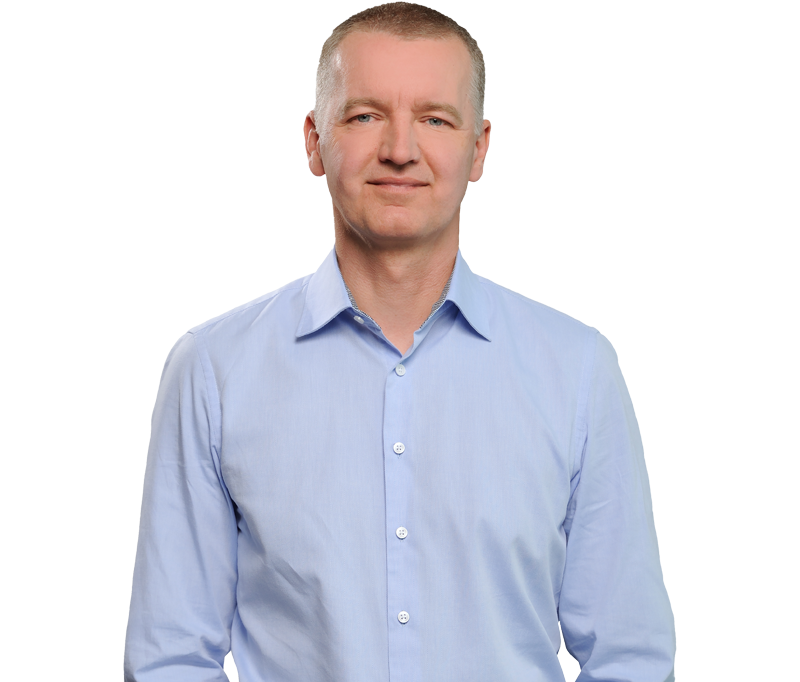 We chose Ecologic because of their innovative attitude towards working with the drivers themselves, we also liked the flexibility of the company and the modern, intuitive Portal.
Simply, quickly and without costs

Non-invasive implementation of the fleet management system
We start by connecting our devices in company cars. Your employees do it in 30 seconds, without the help of specialists or excluding cars from the fleet. Users log into the Ecologic application, scan the QR code on the company car window and it's done. Vehicles and drivers are in our system, and you can start managing company cars.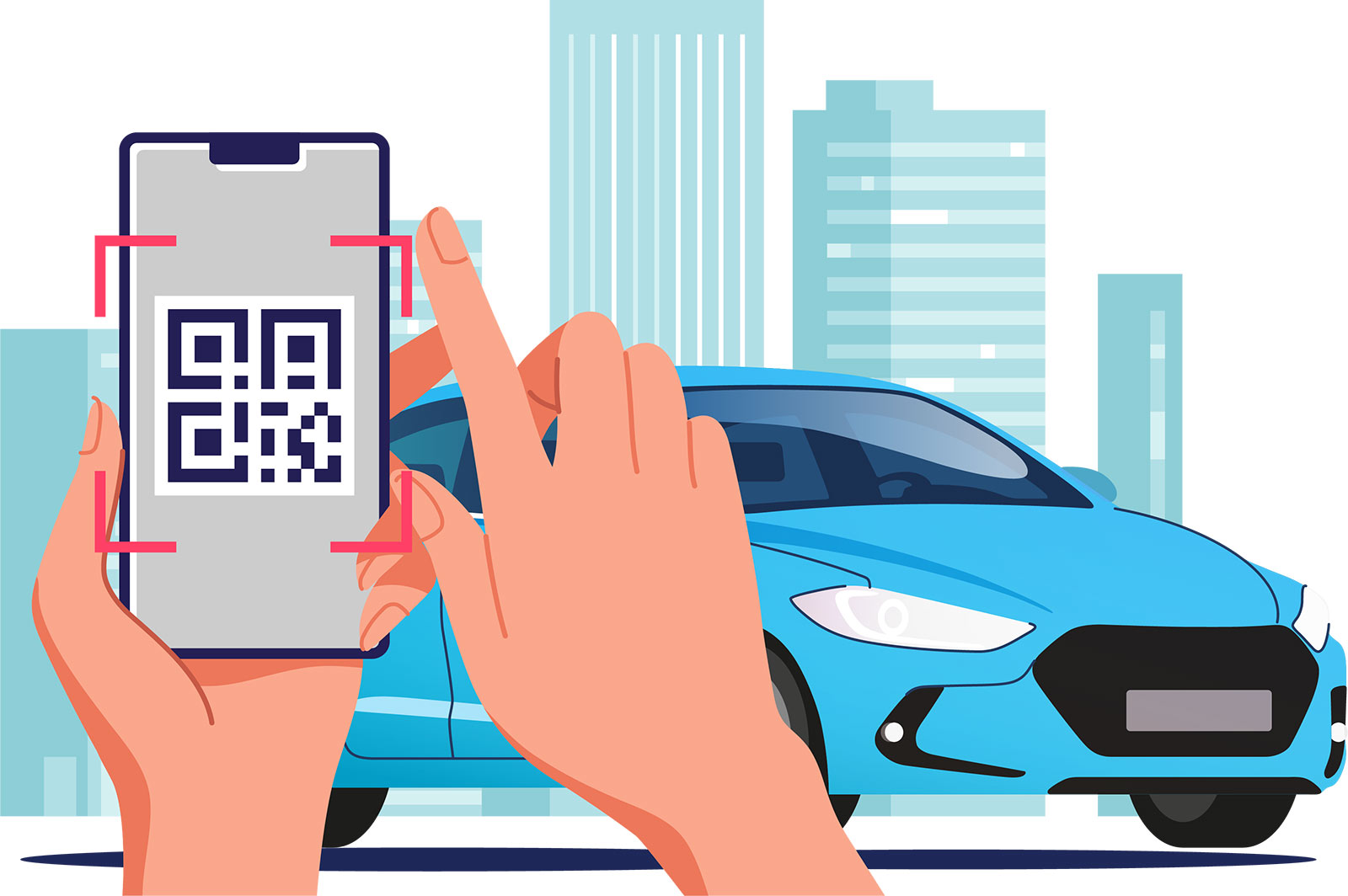 Mobile fleet assistant for driver
Everything about the company car on the employee's smartphone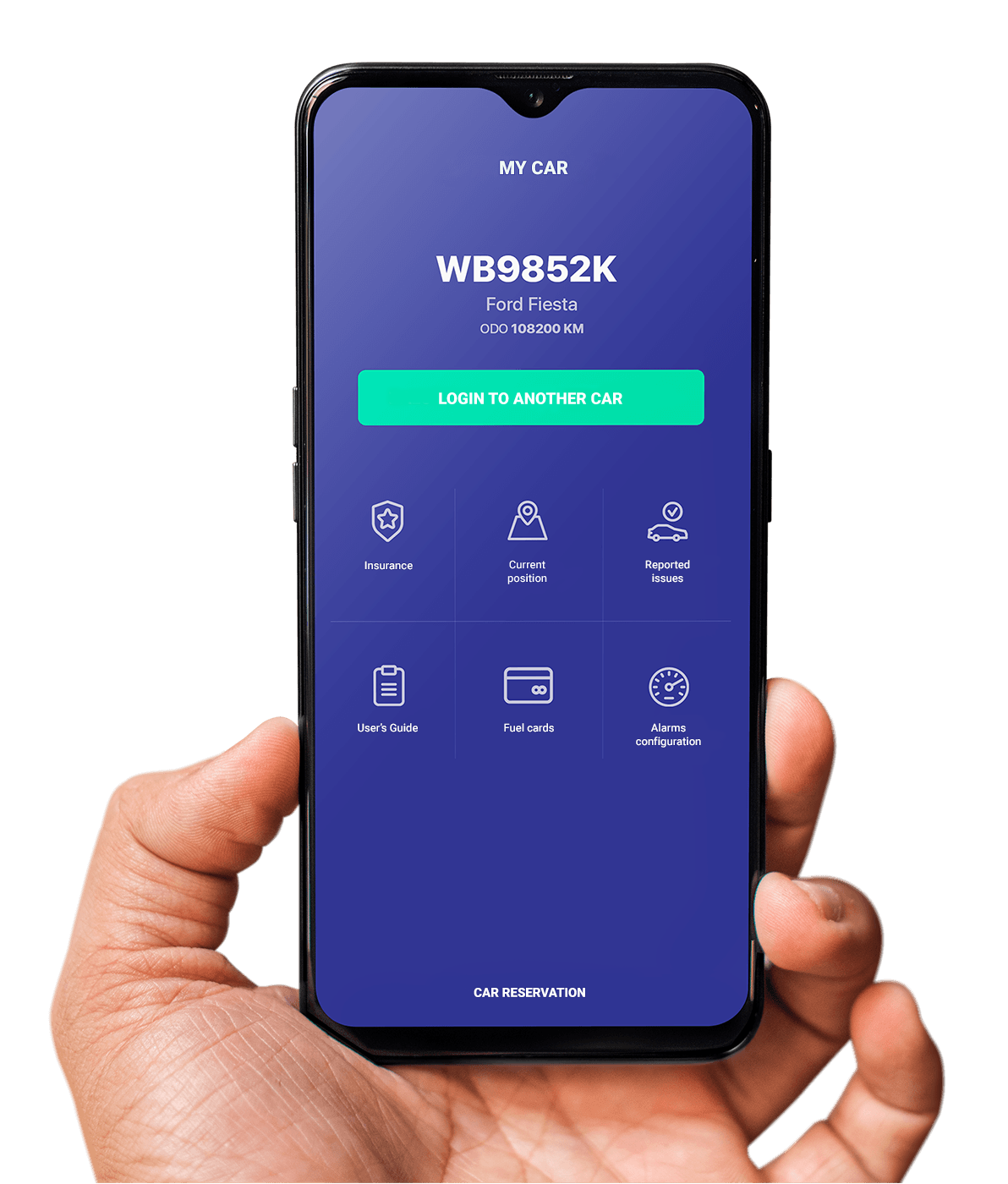 The only system you need

Innovative fleet management
Finally, everything you need in one place! With Ecologic, you manage your fleet and drivers with ease. Inspections, servicing, insurance, contracts, fuel cards – you will find it all in a readable panel. The system is rich in data, but at the same time protects the privacy of your employees.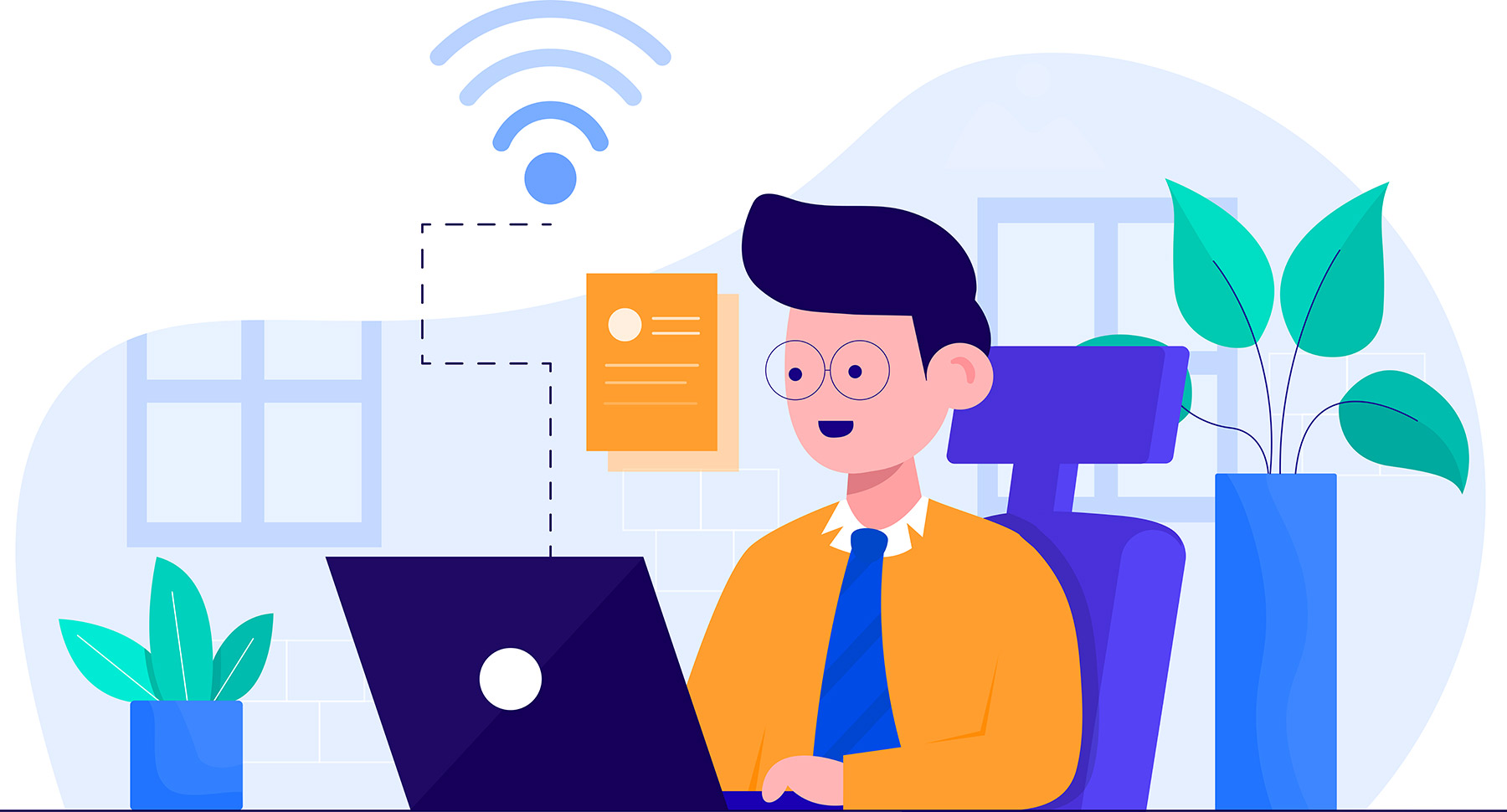 Accounting for private use of cars
Thanks to Ecologic, you will be able to launch an automated system in your fleet to account for private use of company cars.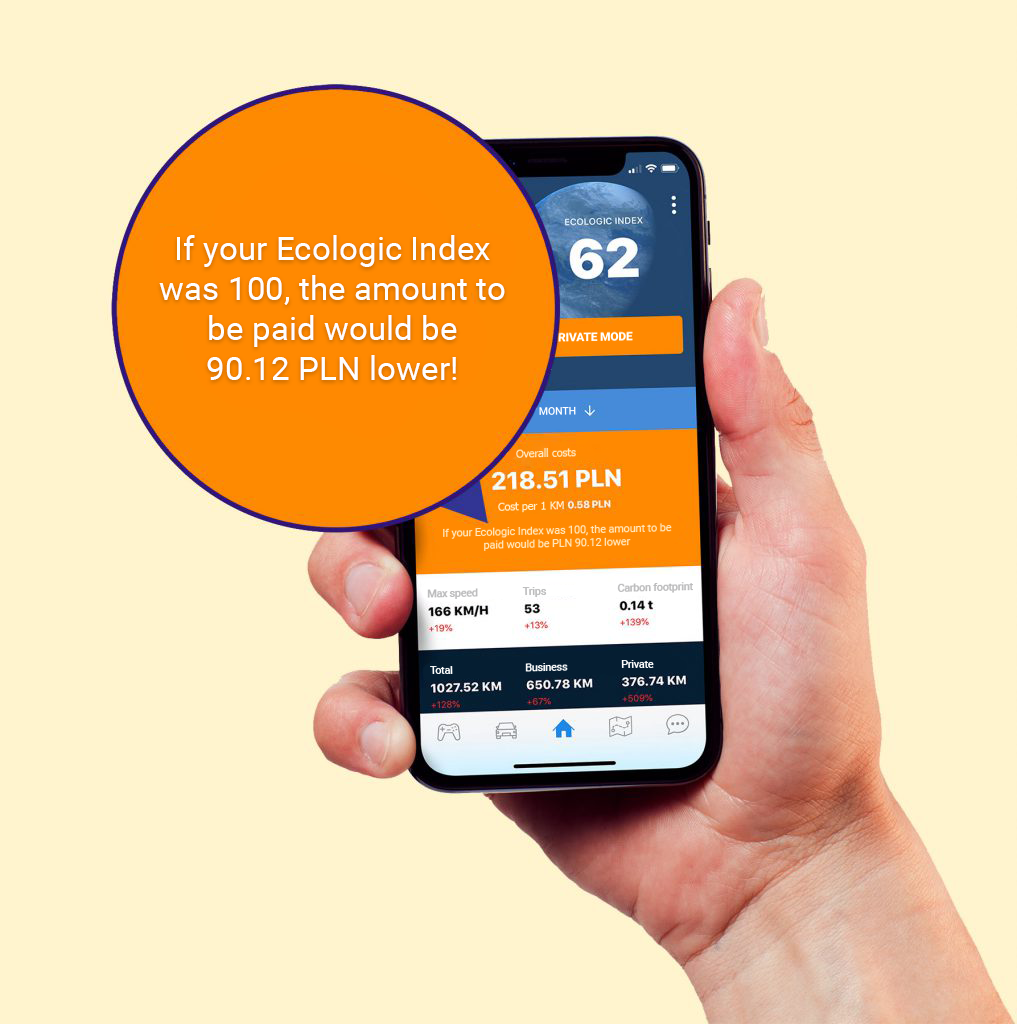 Readable score, advanced algorithm
Analysis of the driving style of corporate drivers
The data from the cars is the base that forms Ecologic Index, a clear indicator that shows you how drivers in your company drive, on a scale from 0 to 100 points. We check if they comply with speed limits, don't brake too abruptly, can turn safely. We verify that they are driving defensively and economically. We monitor, but at the same time we care about GDPR and privacy.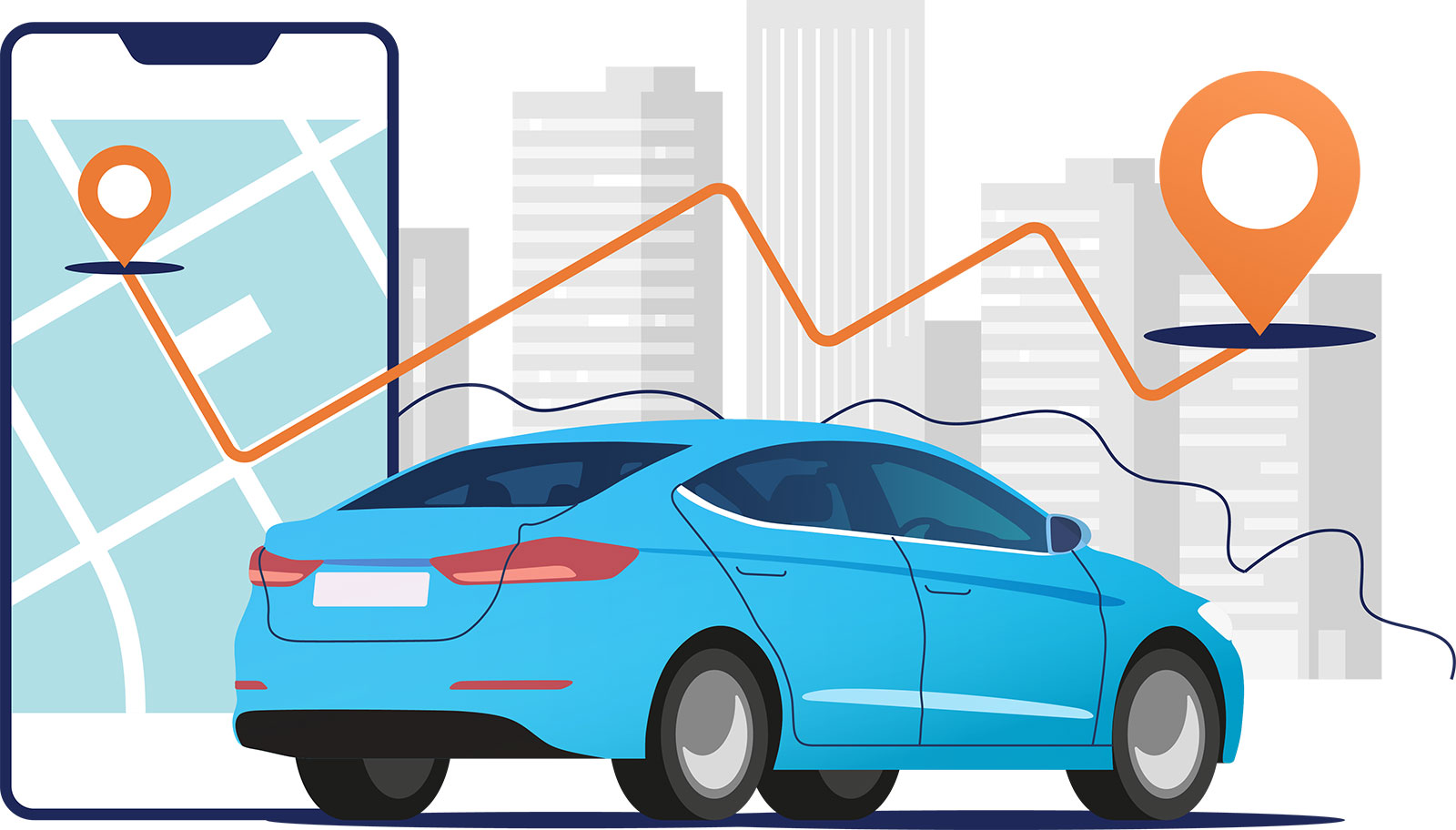 Non-stop driver training.
All year round
Professional instructor in your smartphone
The higher the Ecologic Index, the lower the costs of handling your fleet. That's why we make sure that drivers achieve the best results. The Ecologic systems acts like a professional instructor. However, it has an advantage over the occasional track training in that it trains drivers 365 days a year, through the application and based on objective data.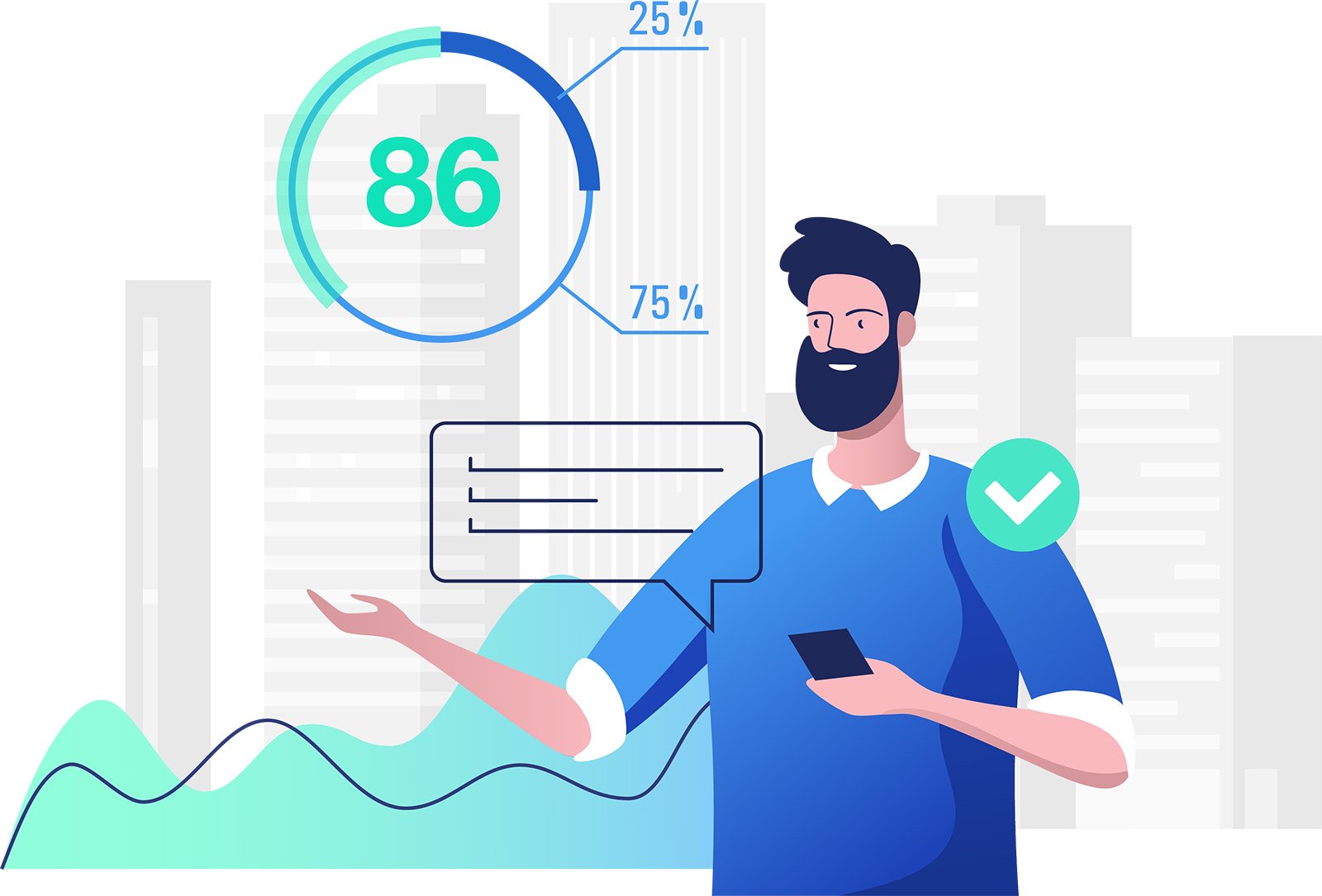 Two carrots instead of a stick
Better incentive for drivers, higher savings
At Ecologic, we've built a motivation tool that will allow you to organise competitions for employees to encourage them to drive better. There won't be a problem with a budget for prizes. You will take it from the savings resulting from the introduction of the Ecologic system.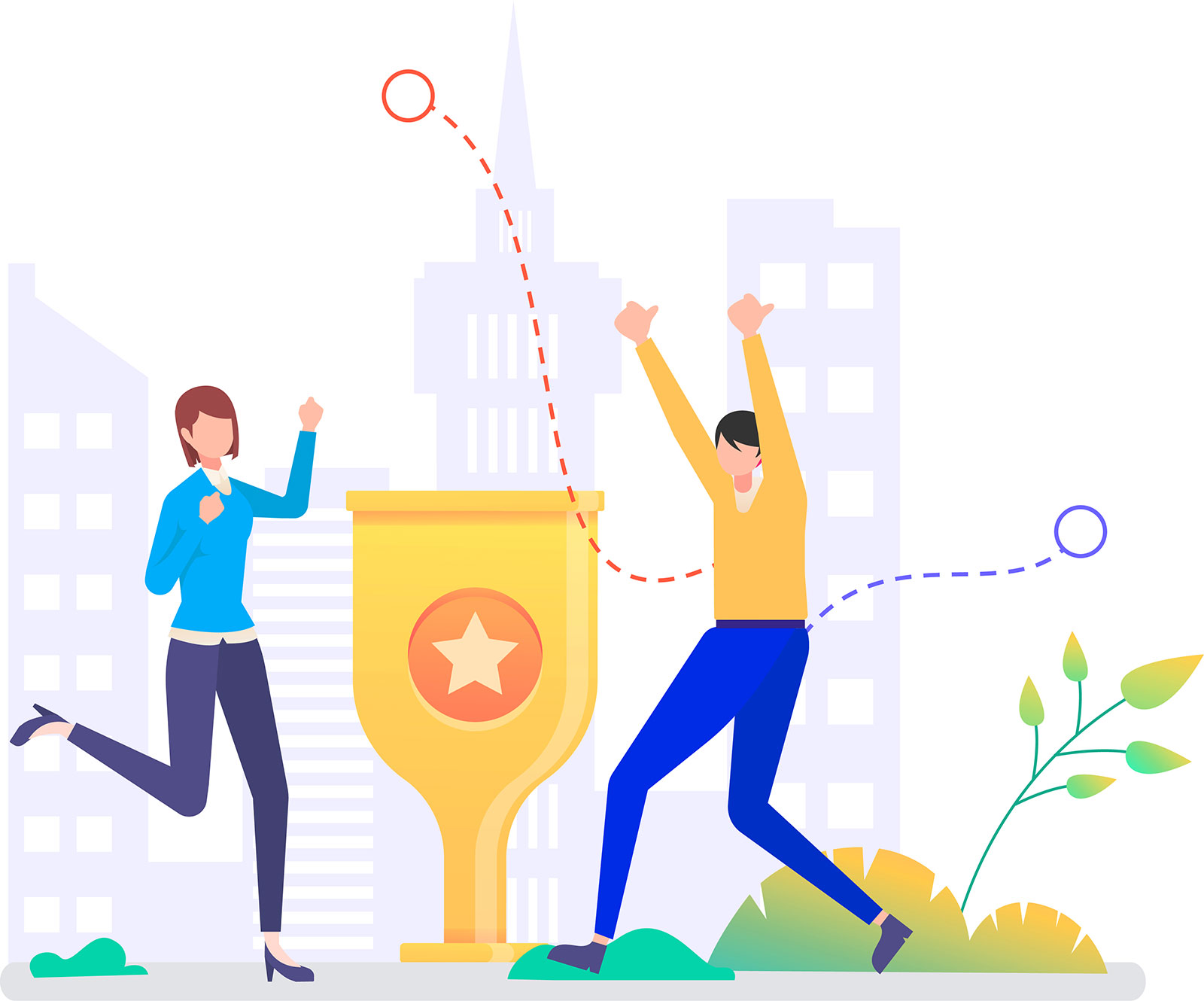 Take your fleet


to the next level